The Eurovision Party season starts tonight!!
All the songs have been chosen and the Eurovision entrants are getting themselves ready for Kyiv in May.  What better way to prepare than to party with the fans! 🙂
Tonight sees the first of the preview parties, in Latvia.  Hosted by OGAE Latvia, the show will be held at the Crystal Club in Riga and we will see performances from
JUSTS – Latvia 2016
TRIANA PARK – Latvia 2017
JOWST – Norway 2017
 MARTINA BÁRTA – Czech Republic 2017
NAVIBAND – Belarus 2017
KASIA MOŚ – Poland 2017
RUSLANA – Ukraine 2004 (Special Guest)
The host tonight will be Roberto Meloni, who has appeared twice on the Eurovision stage for Latvia, as part of Bonaparte IV in 2007 and as a Pirate of the Sea in 2008
The show will be streamed live via this link from 1900CET which is 1800GMT
Joe from ESCBubble is reporting LIVE from the event, and was at the press conference this morning as the acts took questions. Already we have learned that Ruslana will be performing a new song tonight and intends to perform during Eurovision in May!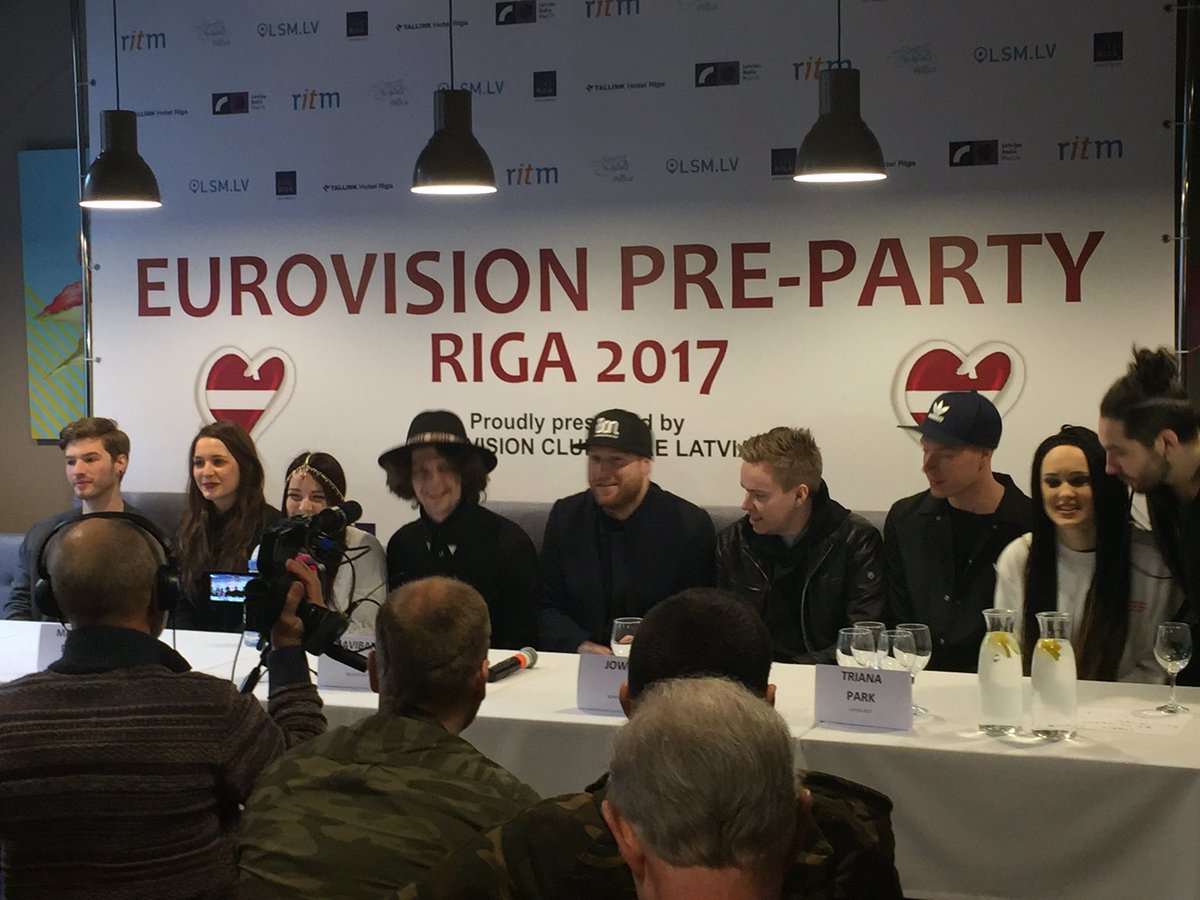 Kasia Mos from Poland has been delayed on her flight, but hopes to make it in time for the show!
Follow @escbubble on Twitter to get the latest news from Riga, and our exclusive interviews with the artists will be appearing soon!