Beovizija 2020 to take place on March 1!
Serbia will be present at the Eurovision Song Contest 2020 and once again they will choose their entry through the famous festival of Beovizija!
Serbian broadcaster RTS have gone out with a lot of information regarding this year's edition.
To start with, we have the dates: there will be two semi-finals on the 28th and 29th of February respectively, while the grand final will take place on the 1st of March, all broadcasted live from the RTS studios.
Confirming said facts with this picture on their official website: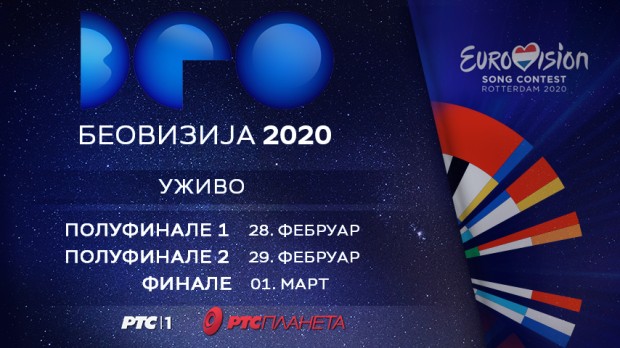 There will be 24 entries competing in Beovizija in total, 12 in each semi-final, from which we'll see 6 entries from each semi-final advance to the final.
Which six will go through will be decided by a combination of an expert jury voting and Serbian televotes!
That, Eurovision-based system, RTS stresses, saw Nevena Božović win the 2019 edition with 'Kruna'. Taking her song to the final at Eurovision!
Starting from the 10th of February, the songs will be presented to the public through RTS' morning show and the Šarenica show.
On the 6th of February, however, we can already hear all of this year's competing songs on RTS' official Eurovision channel where they will be uploaded at noon. That same day we will also found out the running order for both semi-finals!