Results: Pabandom Is Naujo – Heat 2
The second heat of Lithuania's seslection process (rebranded for this season to: 'Pabandon is Naujo', or 'Let's Try again') finished just a few moments ago, and we now know the second set of qualifiers for the semi-final stage.
This evening we saw performances from 12 hopefuls, and after a mix of telephone voting and the scores of a jury, we now know that the following acts were successful in making it to the next stage:
Monique
Kristina Jure
Ruta Loop
Viktorija Miskunaite
Alen Chicco
Germanas Skoris
The public vote gave the following result:
And the jury scored it as follows: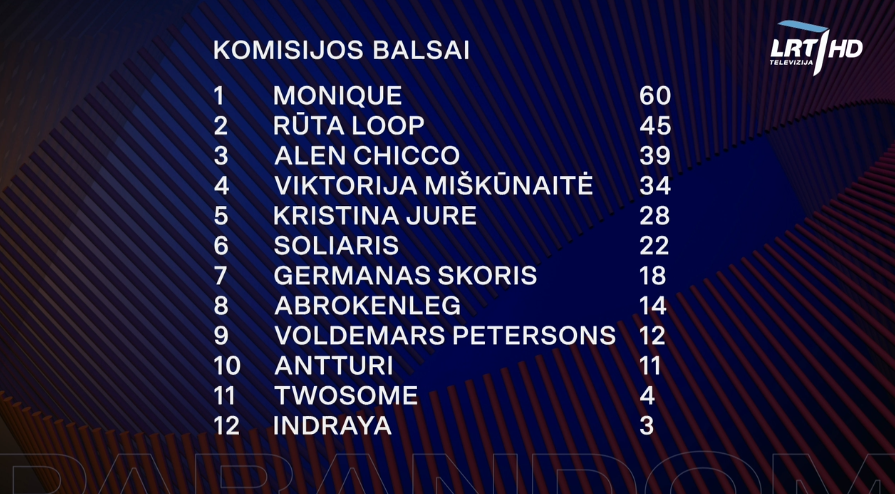 Both the jury and public agreed on the top five, but disagreed on the final qualifier. The public would have chosen Twosome, and the jury Soliaris. But in the combined results Germanas Skoris came through in the final qualifying position.
You can watch Monique's performance of 'Make Me Human' from tonight's show here:
Did your favourites make it through?, let us know in the comments section