Kalush Orchestra win Eurovision 2022 for Ukraine with 'Stefania'!
The results of the Eurovision Song Contest 2022 are in! The professional juries and viewers of the contest have together crowned a new Eurovision winner and that is Ukraine's: Kalush Orchestra!
The exciting event took place at the PalaOlimpico venue in Turin, Italy. After the juries had given their verdict, the Ukrainian band were in a strong 4th position with 192 points, Spain finishing above them with 231 points, the second place in the jury voting was for Sweden with 258 points and the favourite of the juries was the United Kingdom with 283 points!
But as you know, at that point it's not over yet, as the televotes were yet to be revealed! And as Kalush Orchestra received 439 televoting points (the highest televoting score ever!), there was no catching them for any of the other acts and with 631 they had secured the third victory for Ukraine!
You can see the full combined results here below: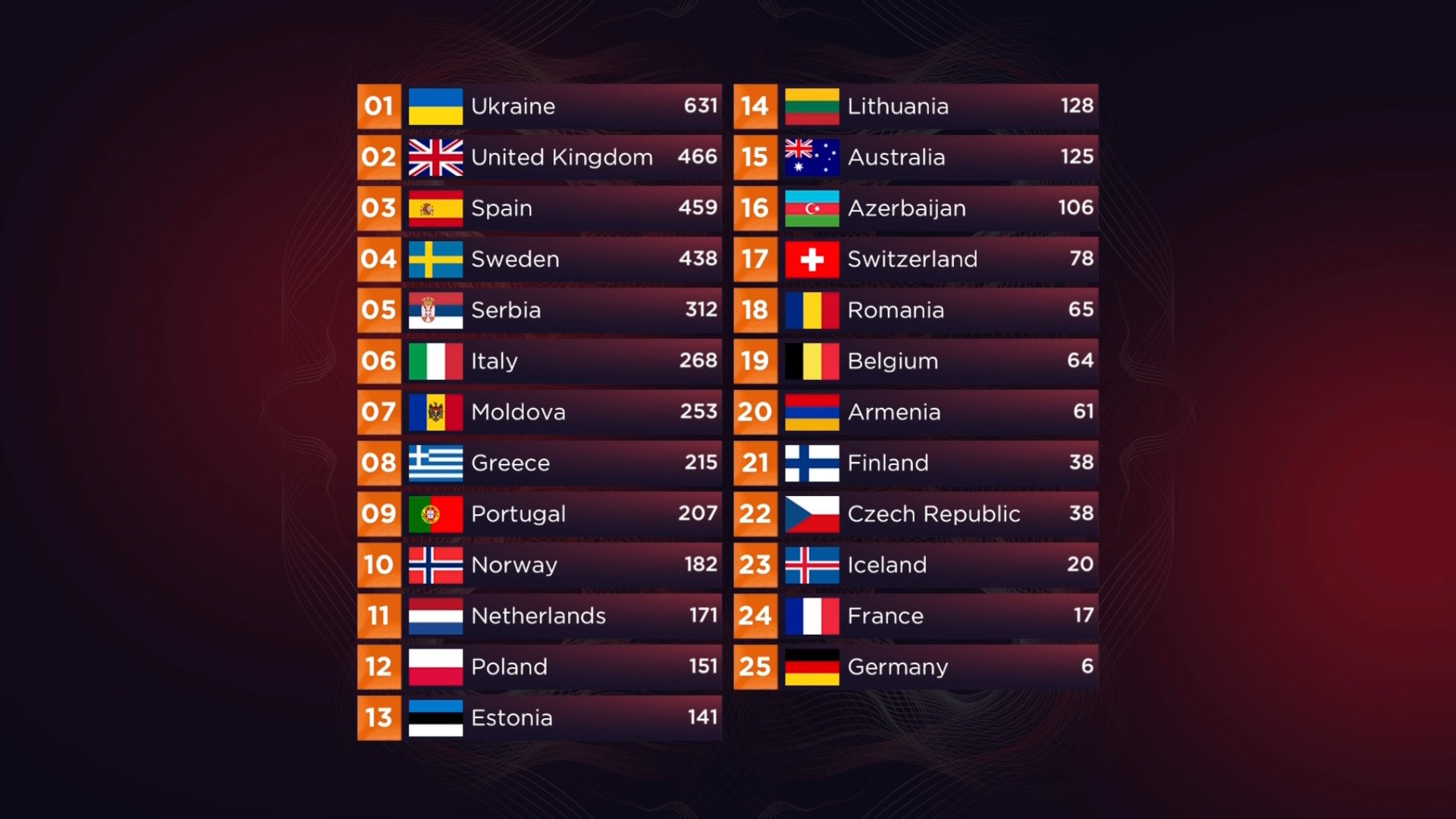 Kalush Orchestra were created when the hip hop group Kalush outbranched and started to mix their rap music with traditional Ukrainian folk music and motifs. The group consists of Oleh Psiuk, Ihor Didenchuk, MC KylymMen, Tymofii Muzychuk, Vitalii Duzhyk, and Sasha Tab.
See what Kalush Orchestra had to say, just moments after their win:
This is Ukraine's third victory after those of Ruslana's 'Wild Dances' in 2004 and Jamala's '1944' in 2016.
Congratulations Kalush Orchestra and Ukraine!